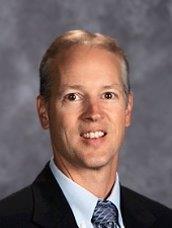 Dr. Harold Olin, Superintendent
Ball State University, BS Secondary Social Studies Education; MA Educational Administration; EdS Educational Specialist; EdD Educational Leadership
I have been a member of the digital learning initiative leadership team since its inception.  I have played a key role in supporting and endorsing digital learning experiences at both the building level (as a school principal) and the corporation level (as superintendent).  I have guaranteed that we have strong leadership and support programs in place to increase the likelihood of success as we continue our digital initiative.  I have also been instrumental in certifying  that we have the financial resources necessary to start and maintain the initiative in our secondary schools for many years ahead.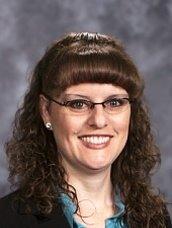 Dr. Christy Hilton, Assistant Superintendent
Ball State University, BS Secondary Science Education; MA Secondary Education
Indiana Wesleyan University, Principal Licensure
Indiana State University, EdS Educational Specialist; PhD Educational Leadership
We cannot prepare our students of today in the ways that we were prepared. It is our responsibility to ensure that we provide a 21st Century, Future Ready, learning environment for our students. The 2014 Innovation in Planning Grant provided the opportunity to plan and implement our Digital Learning Initiative. I wrote this grant and brought together the team that did the research, planning and legwork to make our Digital Learning Initiative a reality. Greenfield-Central CSC has a top notch teaching and administrative staff. I am committed to continuing to support this initiative and am excited to observe the multitude of opportunities that G-C students will have thanks to the connected learning environment which is made possible through the dedicated, innovative, and collaborative work of G-C CSC teachers and administrators.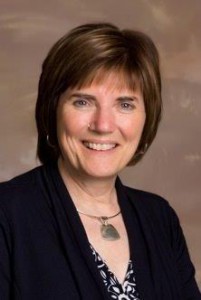 Mrs. Ann Vail, Associate Superintendent
Ball State University, BS Elementary Education; MA Educational Leadership
Purdue University, MA Gifted & Talented Education
As a part of my duties as a district-level instructional leader in the areas of Curriculum, Instruction & Assessment, I look forward to collaborating with teachers and principals as we enhance and transform the learning environment for all students, in alignment with the district's achievement goals, through the  school corporation's digital learning initiative. This will likely include the development/acquisition of digital content instructional materials (Curriculum), the implementation of digital applications and instructional strategies that use digital devices to substitute, augment, modify and redefine teaching and learning (Instruction), and the development of high quality assessments that maximize the use of student devices to measure each student's mastery of academic standards  (Assessment).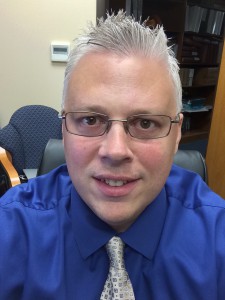 Greg Thompson – Technology Operations Director
Purdue University, BS Computer Technology – Telecommunications and Networking Technologies
It is very important that we prepare our students to be lifelong learners and 21st century students. Providing a digital learning tool that will help them learn, grow and become College/Career ready is of utmost importance. My job is to make it work with great infrastructure and support. In the words of a great man "What a computer is to me is the most remarkable tool that we have ever come up with. It's the equivalent of a bicycle for our minds." – Steve Jobs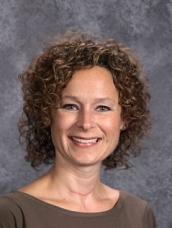 Mrs. Amy Stevens, Technology Integration Specialist K-3
Indiana University, BS Speech & Hearing Sciences
Marian University, Master of Arts in Teaching
The T.I.S. team and I support teachers as they instruct 21st-century students. I supervise & collaborate with the K-3 Leaders In Technology Education Specialists (LITES) to create building specific professional development opportunities. We plan, model, and co-teach technology-infused lessons for K-3 classrooms. Transitioning from classroom teacher to the role of T.I.S. has given me the opportunity to collaborate with educators on a district level. Together, we ensure that our curriculum goals are met. As a specialist for all K-3 buildings, I am able to serve as a liaison between teachers, administrators, the technology department and our district office.
Mr. Gary Cerqua, Technology Integration Specialist
University of Indianapolis | Bachelors in Business Education and Information Systems
Ball State University | Masters in Education Technology Integration
As a computer science teacher and technology integration specialist, it is my job to work with both students and staff to ensure that the latest technology tools can be effectively integrated into any classroom environment. I also work hand-in-hand with the districts LITEs to ensure that each building has staff who are able to meet the technology demands of the ever evolving world of education. Along with the other integration specialists, I assist teachers directly by modeling digital strategies, researching technology tools and activities, and working with them to implement new ideas and concepts into their classrooms.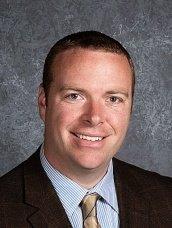 Mr. Dan Jack, Principal
Millikin University, BS Secondary Social Studies Education
Ball State University, MA Educational Leadership
I initially served as a high school administrator who lead professional development in technology.  Now, as principal of the junior high school, my perspective has changed to how 12-14 year olds can adapt to different types of technology.  My job is to lead the charge in using technology in the classroom and provide the supports necessary for a successful integration.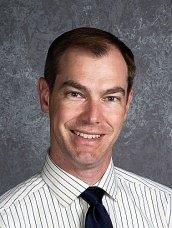 Mr. Brent Oliver, Assistant Principal
Purdue University, BS Secondary English, Speech & Theater Education
Indiana University Purdue University Indianapolis,  MA Educational Leadership
I am the "point person" for the digital conversion at Greenfield-Central High School. I am also the administrative representative for G-CHS on the Technology Council.  I am working to ensure each student and teacher is successful with the new technology.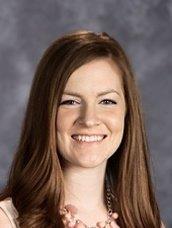 Mrs. Ashley Arnold, Technology Integration Specialist
Ball State University, BS Elementary Education; MA Curriculum & Educational Technology
As a technology instructional coach, I fill multiple roles. I supervise our district's Leaders In Technology Education Specialists (LITES) by preparing professional development and training sessions that they each lead in their respective buildings. I assist teachers directly by modeling digital strategies or researching technology tools and activities to implement in their classrooms. I research, compile, and write policies, handbooks, and training for our digital learning initiative and its implementation. Finally, I serve as an intermediary between teachers, administrators, the technology department, and our district office to assist in developing the best plan for the future educational environment for our students here in G-C CSC.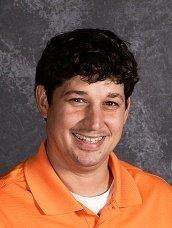 Mr. Danny Naegeli, Science Teacher/Technology Integration Specialist
John Carroll University, BS Secondary Science Education
Kent State University, MA Secondary Education
I was asked to be the teacher representative on the digital learning initiative leadership team due to my implementation of technology in the classroom.  I have transitioned to a role as an instructional technology coach as well as a teacher. I lead professional development for teachers and strive to use my classroom as an area to explore new ways to create 21st century learners. I created and lead the Tech Cadet program. The Tech Cadets are the first line of technology support for students and teachers at G-CHS.